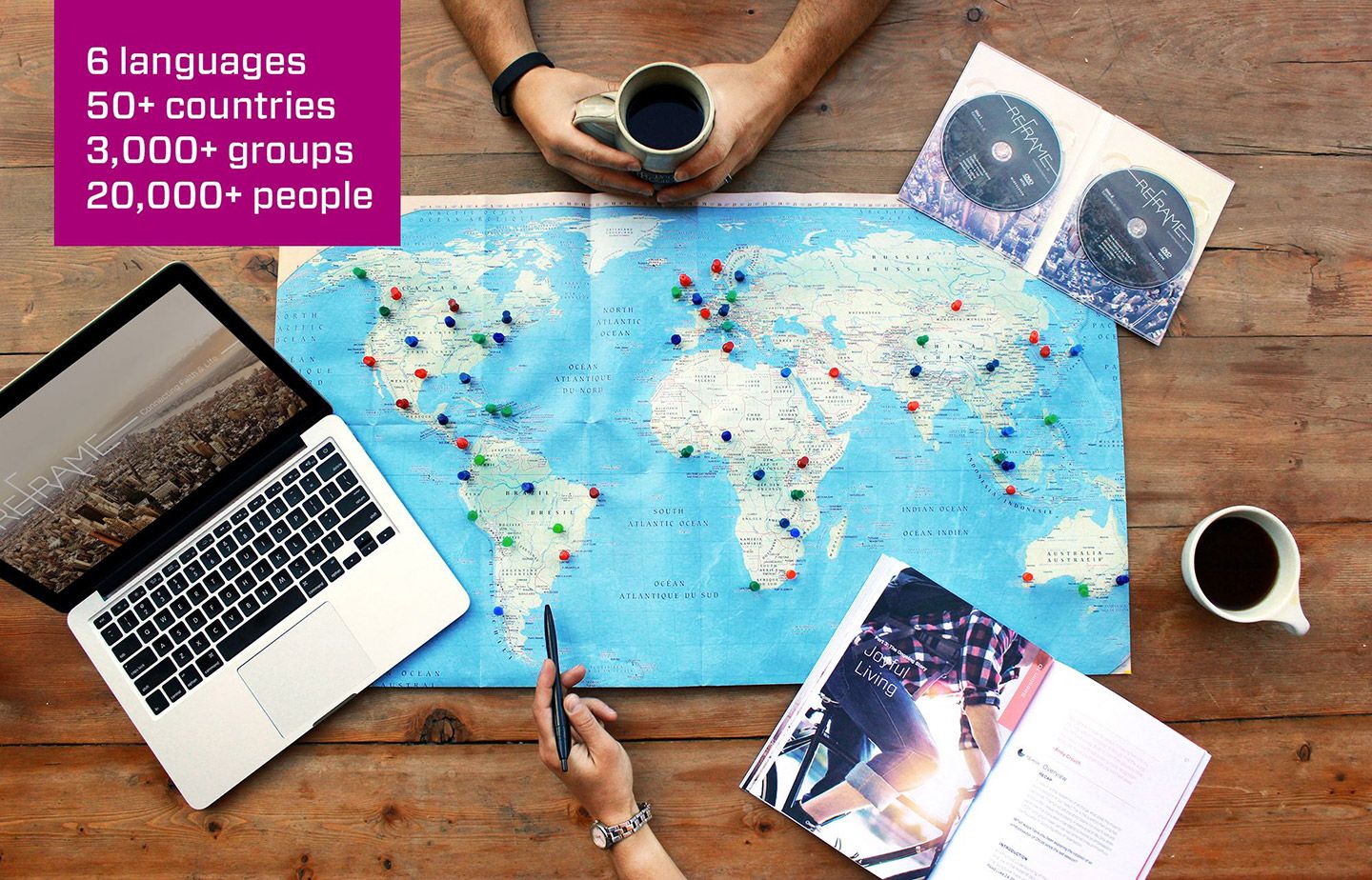 ReFrame is a 10-Session video-based Bible study that brings faith to life. St. Mark's will be running it at 18.30 every Sunday evening (except the first Sunday of the month).  This is a course that has to be paid for, so we cannot make the videos publicly available.  You are allowed to view them, but if you have to download them for performance reasons,   please don't keep them, neither share them with people who are not members of St. Mark's.
As a participant on the course, you can watch the videos here (https://stmarkscardiff.sharepoint.com/sites/ReFrame74/Videos/).  We have had issues with viewing and downloading the videos as supplied by Regent's College, so have run them through compression software that has made them smaller and optimised them for web viewing.  We hope this will make it easier to view them, and would welcome feedback.
The participant and leader guides are here (https://stmarkscardiff.sharepoint.com/sites/ReFrame74/Shared%20Documents/).
To view them, you will need a St. Mark's Office 365 logon or a Microsoft account whose email address is the same as the one in My ChurchSuite (If you signed up, we set things up for you.).  If you have a Windows 10 PC, you are very likely to have such an account already. If you do not have such an account, you can create one for free following the instructions here: https://account.microsoft.com/account?lang=en-gb
Please do not share the videos with people who are not participants on the course. If you have to download one for performance reasons, please delete immediately after you have viewed it (As they are >2GB in size and the compressed ones are several hundred MB, you will want to do so). The videos are copyright Regent's College.
If you haven't signed up or still can't get in, please contact Jim Griffiths or Stephen Palmstrom.
For more information visit https://www.reframecourse.com/.